Seattle Laptop - Desktop Computer Repair In Seattle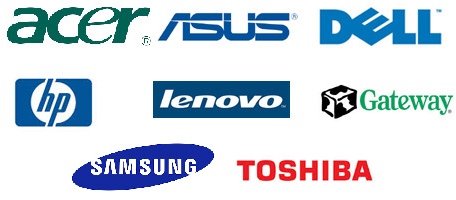 We Repair Desktop Computers: For years Seattle Laptop has been repairing desktop computers. We carry a large inventory of desktop motherboards, video cards, and ram for testing purposes, and can repair just about any desktop computer problem quickly.
Many desktops have proprietary power supplies, motherboards, and other parts. In many of these cases replacing these parts is very expensive. In many cases Seattle Laptop actually can actually repair the problem with the failed part like a damaged motherboard. Repairing a bad motherboard is far less expensive than replaceing it.
Free Desktop Consulting - If your desktop computer is having problems, you can bring it in, and at no charge we will check it out, and discuss repair options. We will plug it in, turn it on, and see what kinds of problems it is experiencing, and figure out what options would make the most sense for our customers.
We also can back up data, reload operating systems, and fix software problems.
If your desktop computer is having problems and needs repair give Seattle Laptop a call.

Seattle Laptop Inc. 7525 Aurora Ave N. Seattle WA 98103.
Call 206-784-4215
We are open:
10 – 6 Monday - Friday
10 – 5 Saturday
12 – 5 Sunday