Used Macbooks For Sale - Used Macbook Retina Air and Pro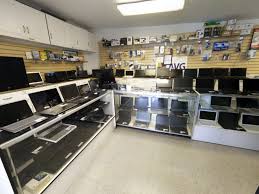 Seattle Laptop's used Macbook inventory changes constantly! We have over 10 to 15 Used Macbooks to choose from at most times. The inventory list below is fairly accurate, and is updated ever couple of days. We have more Macbooks and laptops for sale than are on this list below, and some of the ones listed may have been sold recently. Please check the Used Macbooks and prices on the list and you can call Seattle Laptop / Used Macbook Seattle for availability. You can also come by our store any time at 76th and Aurora during business hours. We are open 7 days a week. We have many Macbooks that are in the testing process and may be ready for sale soon. If we don't have the exact machine for you when you come by, we may be able to ready one for you in a short time.
Sale : From time to time Seattle Laptop has a Macbook Blowout Sale! Many used Macbooks, laptops, and desktopos in our inventory are on sale. Our used laptops and Macbooks are all discounted from between $20 to $250. Many other used Macbooks, Mac Pros, Mac Minis, and iMacs can be discounted with our daily walk in specials too. Coming by the store can be a great experience. Seattle Laptop accepts used laptop and Macbook trade-ins too. If it is time to upgrade your Macbook to a better or newer one, you save money by trading it in.
Seattle Laptop also buys broken Macbooks. If you have a newer Macbook that needs repair, and you would rather buy a new one then fix your old one bring it in so we can make you an offer. We repair Macbooks and we always need Macbook parts. We buy broken Macbook Airs, Macbook Pros, and Macbook Retinas. You may be surprised what your Broken Macbook is worth. Call or stop by for an estimate.
All are welcome to stop by Seattle Laptop / Used Macbook Seattle at the corner of 76th and Aurora to view our selection of Macbooks, and new and used laptops, iMacs, Mac Pros, or desktop comptuers. You can also call the store any time during normal business hours if you would like any information about our used laptops, used Macbooks, our laptop specials, and our used laptop sale or trade ins.
Seattle Laptop has been buying and selling used laptop since 1996, and offer a warranty on all laptops, desktops, and Macbooks sold. Most Macbooks are sold with a 30 day warranty, and lifetime tech support.
Seattle Laptop can also migrate the data and applications from your old Macbook to one you purchase here (or somewhere else) without difficulty in most cases. Always remember to back up your Macs too. After time hard drives go bad, and can cause all kinds of problems. Apple with their Time Machine, and Time Capsule, and of course ICloud makes it very easy to back up. We suggest doing a backup of your Macbook before coming in, because it may help you save some money if your Macbook is having problems, or you need a newer one.
If you are looking to purchase a used Macbook, even a newer one stop by, or give us a call. We always have a great selection of used Macbooks, but we also have many more we are getting ready for sale, or testing. You can let us know exactly what kind of Macbook you are looking for, and we may be able to get one ready for you if you ask.
Call 206-784-4215 with any questions about our used laptops, Macbooks, or desktop computers. We have a lot more laptops and Macbooks in stock than the ones shown here, and we are more than happy to discuss our current used laptop, and used MacBook, and desktop inventory. We can also customize any used laptop, Macbook, or desktop for your needs.
Used Laptop Informaton